CCOP has been selected from a tough field of competing organizations as the sole beneficiary of the Pride Run 2014 which will take place in Golden Gate Park in San Francisco on Pride Weekend Saturday.
"We're very proud and honored to be selected for this recognition, and the funds will be invaluable in helping us to expand our safety outreach to the overall community," said Greg Carey, Chief of Castro Community On Patrol (CCOP).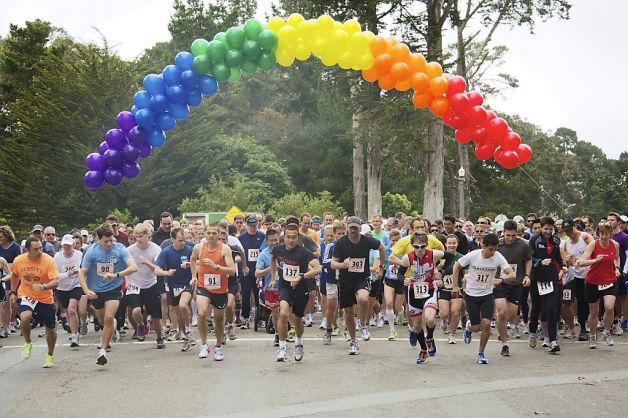 Join us for a memorable evening on Saturday May 31 at our home with drinks at 6, buffet dinner at 7, and a brief program followed by dessert all to raise funds for the beneficiary of this year's Pride Run 2014, Castro Community on Patrol (CCOP).  Attend Party for a Cause on a sliding scale donation from $50-$100-$150 depending on your budget and benefits.
Last year's version of this same party was a great time.  Let's do it again this year to raise the bar and exceed the total of $5000 for our beneficiary. What can be better?  Friends at home with good food and drink plus entertainment, and a tax deduction next April. The event is underwritten so all proceeds go to help our community.  Lots of on street parking, plus many routes by public transit.
Please RSVP to djoraanstad@gmail.com so we can send you the address of the party
Detail on CCOP: following an international model to help build community safety is working to make the Castro and Duboce freer of violence, providing classes, training volunteers and working with the City.
PS:  you can pay by check or online at the day of the event.