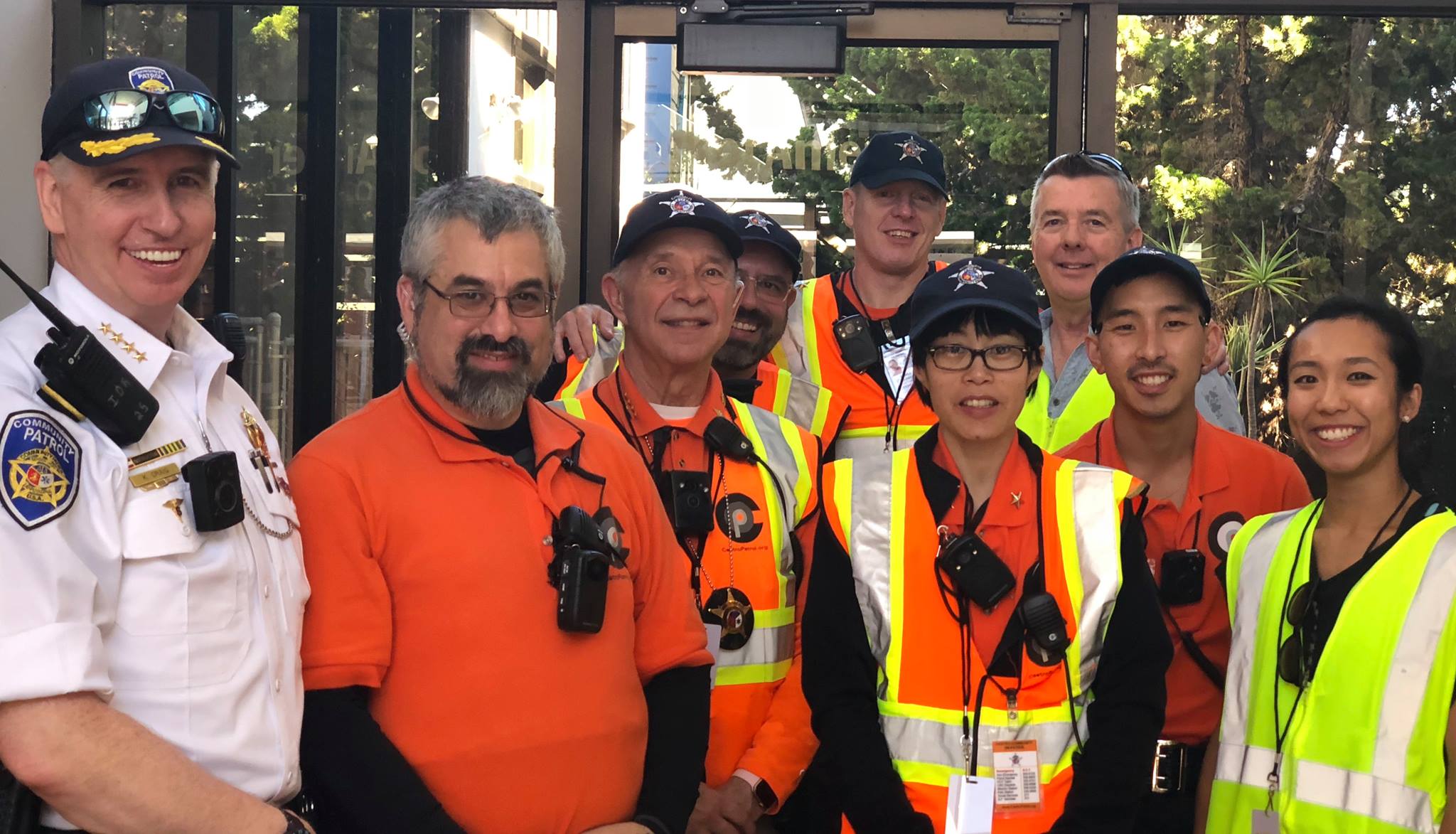 While the City & County of San Francisco Health Order restrictions requiring social distancing remain in effect, we are happy to announce resumption of New Volunteer training and existing Patroller re-certification, through remote ZOOM formats.  ZOOM offers a remote template which allows us to welcome and train new volunteers from the comfort of their own homes.  Once trained and appointed as Trainee Patrollers, they will enter a six month probationary period when they must complete FOUR supervised patrols with more experienced CCOP Patrollers in order to fully graduate.
Our first ZOOM New Volunteer training class will take place this Saturday, September 19 from 2 PM to 5 PM.
CCOP is open to anyone of 18 years or older with no misdemeanor or felony conviction for violence, theft, or similar crimes.  We patrol in teams of THREE Patrollers, acting as additional "eyes and ears" for the safety and security of the Castro / Duboce Triangle neighborhood.  Patrolling is fun, rewarding, and a positive way to spend three hours once a month.  We also participate in, and support, many varied community events throughout the year. As a benefit of Patrolling, we offer FREE First Aid / CPR / AED certification annually, as well as FREE self-defense training and other benefits.
If you would like to become a CCOP Patroller, simply click on this link to pre-register for our next class on 09/19 at 2 PM, or check out our training page for more detailed information.
CLICK HERE TO REGISTER FOR NEW VOLUNTEER TRAINING ON SATURDAY 09/19 @ 2 PM