WHISTLES WORK
Whistles are one of the simplest to use, easiest to carry, least expensive and yet still enormously effective safety devices we promote for everyone.  Referencing the successful efforts of the late Harvey Milk, our whistle program has distributed more than 100k free safety whistles to date, amounting to thousands every single year.
Whistles work by attracting attention when you are in trouble.
Whistles work when you call police to report hearing a whistle being blown in a repeated way that signals someone is in trouble.
Whistles work when EVERYONE has one, when EVERYONE knows how to use their whistle properly, and most importantly, when EVERYONE knows what to do when they hear a whistle being used.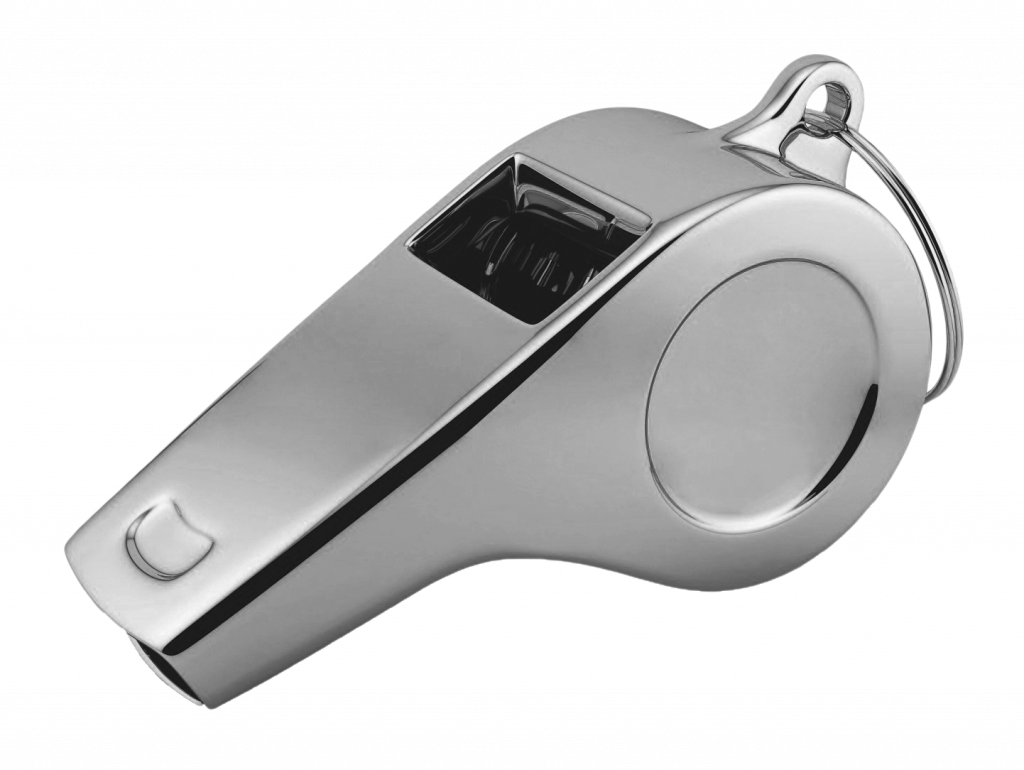 ONE
1)    CARRY YOUR WHISTLE AT ALL TIMES
2)    KEEP IT IN A READILY ACCESSIBLE PLACE SO YOU CAN GET TO IT QUICKLY
3)    REPLACE IT WHEN IT GETS BROKEN OR DAMAGED. TEST IT FREQUENTLY.
TWO
Whistles can be a life-saver in the aftermath of an earthquake, as well as if you find yourself in a dangerous criminal or medical situation.   Voices don't carry as far as a whistle sound, so whistles are excellent if you are trapped under rubble following an earthquake.  Emergency responders will ask you questions by loudspeaker and you may be able to respond using your whistle if they can't hear your voice.
1)    BLOW ONE TIME FOR "YES"
2)    BLOW TWO TIMES FOR "NO"
3)    BLOW THREE TIMES IN QUICK SUCCESSION, AND CONTINUE TO BLOW FOR AS LONG AS YOU CAN FOR "S.O.S." OR "EMERGENCY"
THREE
If you hear a whistle being blown in an emergency pattern, i.e. three short sharp blasts repeated continuously, follow these simple steps.
1)    CALL 911 AND REPORT WHAT YOU HEAR AND WHERE YOU THINK THE WHISTLE SOUND IS COMING FROM
2)    IF YOU FEEL IT IS SAFE TO DO SO, TRY TO LOCATE THE WHISTLE BLOWER
3)    IF YOU LOCATE THE PERSON NEEDING HELP, OR IF YOU WITNESS A CRIME OR SOMEONE IN TROUBLE, CALL 911 TO REPORT AND USE YOUR WHISTLE TO ATTRACT ADDITIONAL ATTENTION AND ASSISTANCE.