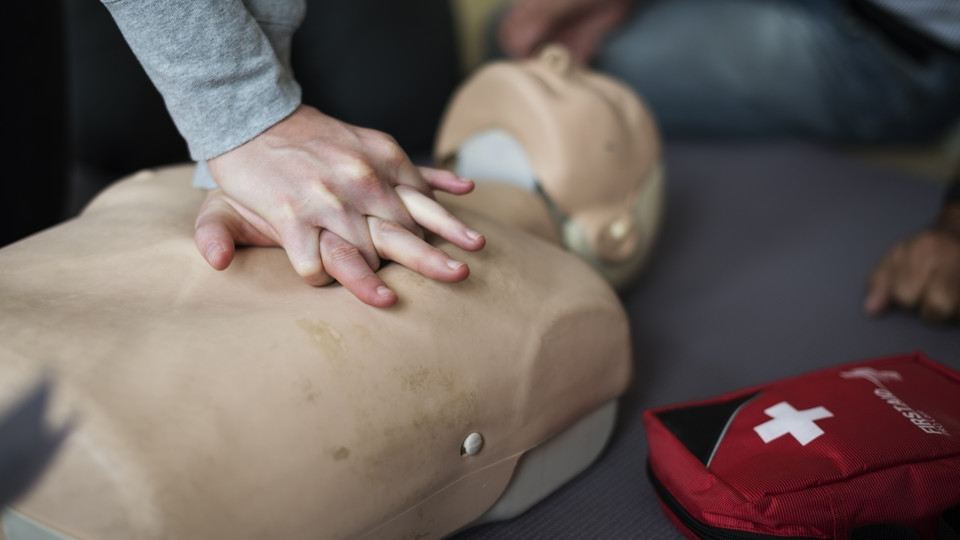 At Castro Patrol we believe strongly in "being prepared."  To this end, one of the huge advantages of being a Patroller with CCOP is the additional training and certification opportunities we offer throughout each year to help our volunteers be more knowledgable, confident, and capable when "things get interesting."
Basic First Aid, CPR, and AED certification is a regular course we provide to our Patrollers, completely free of charge.  Taking these courses on your own would normally cost up to $110 or more, but we absolutely see the value to providing this training and certification to our volunteers as a recognition of their commitment and dedication to the community.  We conducted our most recent certification through the Red Cross with four Patrollers and one community volunteer successfully certifying.  While many such certifications last for a two year period, at Castro Patrol we encourage our volunteers and Patrollers to certify every calendar year, and to review the concepts and procedures at least once every six months, to keep them fresh in the mind and make them easier to utilize should the need arise.
During this years class, we also invited staff from our two community partner locations, Orphan Andy's and Oz Pizza, to join us for this training and certification which was also provided to them free of charge.  Orphan Andy's and Oz Pizza both agreed to host Neighborhood AED devices in their stores.  The AED's are owned, provided, and maintained by Castro Patrol, but they are available to anyone in the neighborhood who may need them in an emergency situation.  We are working to procure and place at least one, or possibly two, more AED's in other locations in the neighborhood to provide more complete coverage.  The concept of our NAED program is to make this potentially life-saving device more readily available to anyone in the area.
Congratulations to our Patrollers and community volunteers who completed training and certified on Saturday June 4th.  Your continuing commitment to the safety of the neighborhood and community is recognized and very greatly appreciated.